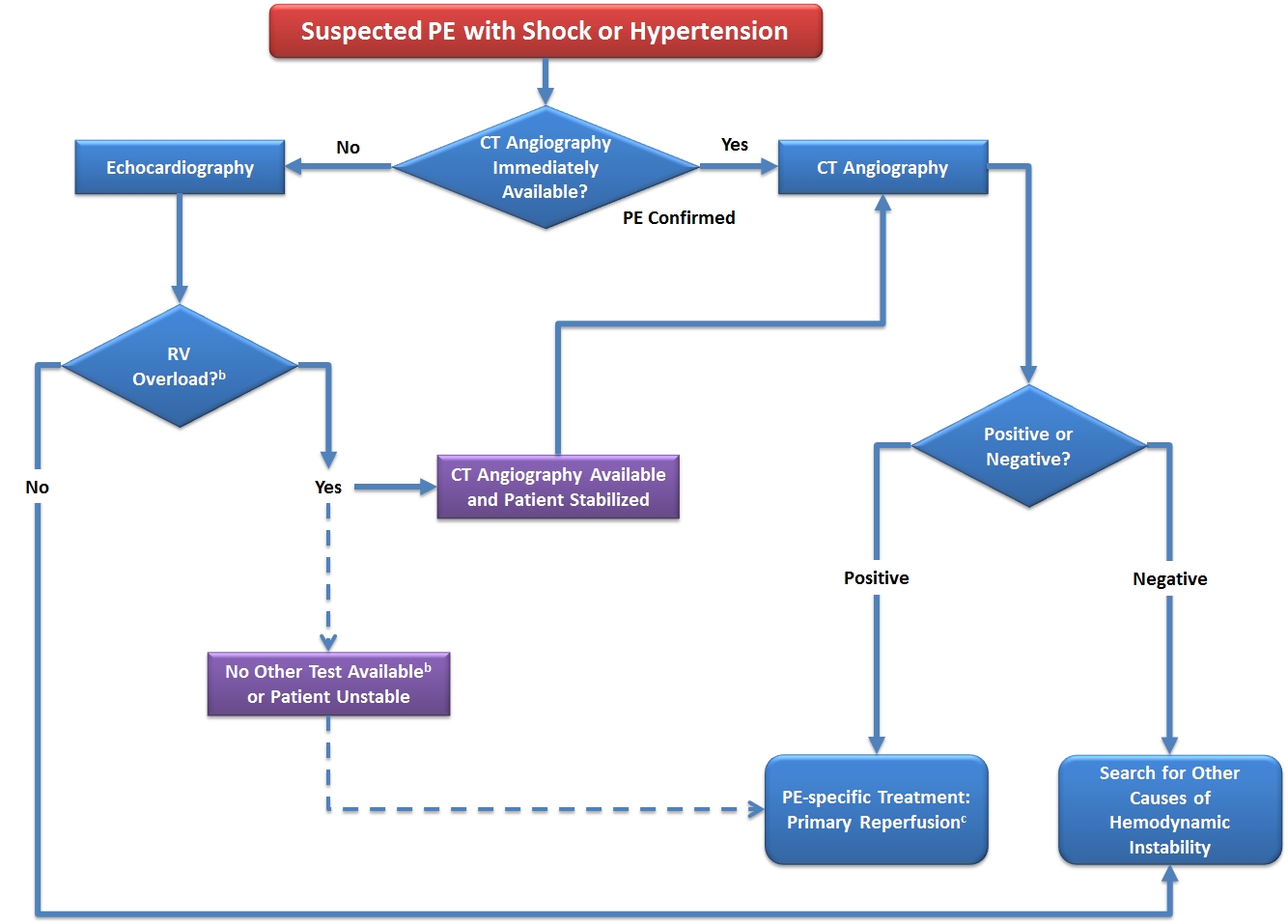 Figure 1.
Proposed Diagnostic Algorithm for Patients with Suspected High-Risk PE, i.e. Presenting with Shock or Hypotension.
a Includes the cases in which the patient's condition is so critical that it only allows bedside diagnostic tests.
b Apart from the diagnosis of RV dysfunction, bedside transthoracic echocardiography may, in some cases, directly confirm PE by visualizing mobile thrombi in the right heart chambers.
c Thrombolysis; alternatively, surgical embolectomy or catheter-directed treatment.
CT, computed tomographic (pulmonary angiography); PE, pulmonary embolism; RV, right ventricle.