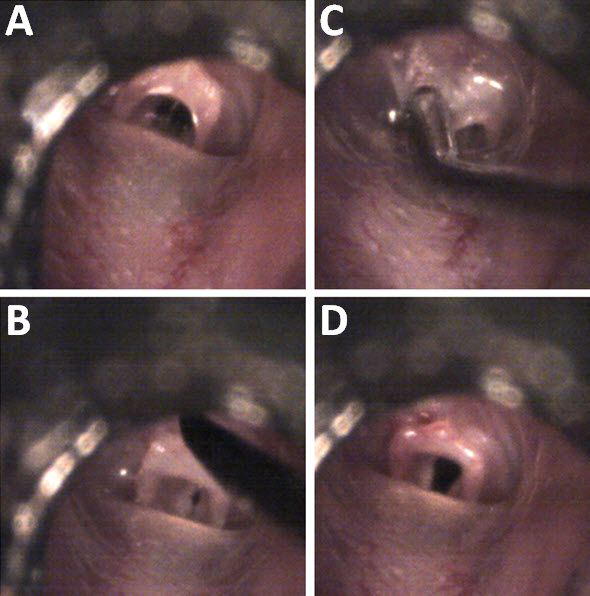 Poster 044, Figure 1.
Mouse Laryngeal Direct Laryngoscopy with Injection.
A) laryngeal exposure; B) Needle insertion; C) After Injection the needle is left in place for an additional 20 seconds; D) Post injection site swelling of the injection site and the absence of a fluid leak confirmed a successful injection.