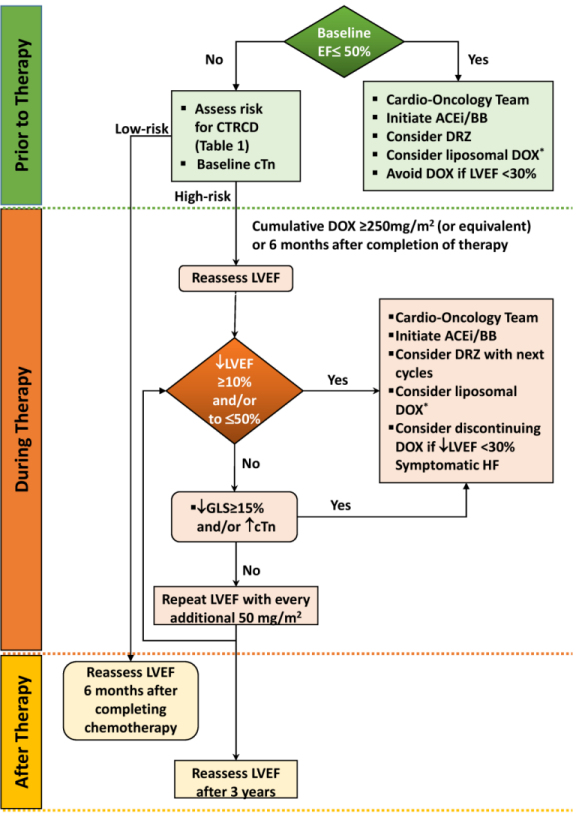 Figure 1.
Proposed Protocol for Early Detection of Subclinical LV Dysfunction and Management of Cardiotoxicity in Patients Receiving Anthracyclines.
*Approved by the FDA in acquired immune deficiency syndrome (AIDS)–related Kaposi sarcoma, advanced/refractory ovarian cancer, multiple myeloma after failure of at least 1 prior therapy, and metastatic breast cancer.57,58
ACEi/BB, angiotensin-converting enzyme inhibitor/β-blocker; cTn, cardiac troponin; CTRCD, cancer therapeutics–related cardiac dysfunction; D/C, Discontinue; DOX, doxorubicin; DRZ, dexrazoxane; EF, ejection fraction; GLS, global longitudinal strain; HF, heart failure; LVEF, left ventricular ejection fraction.