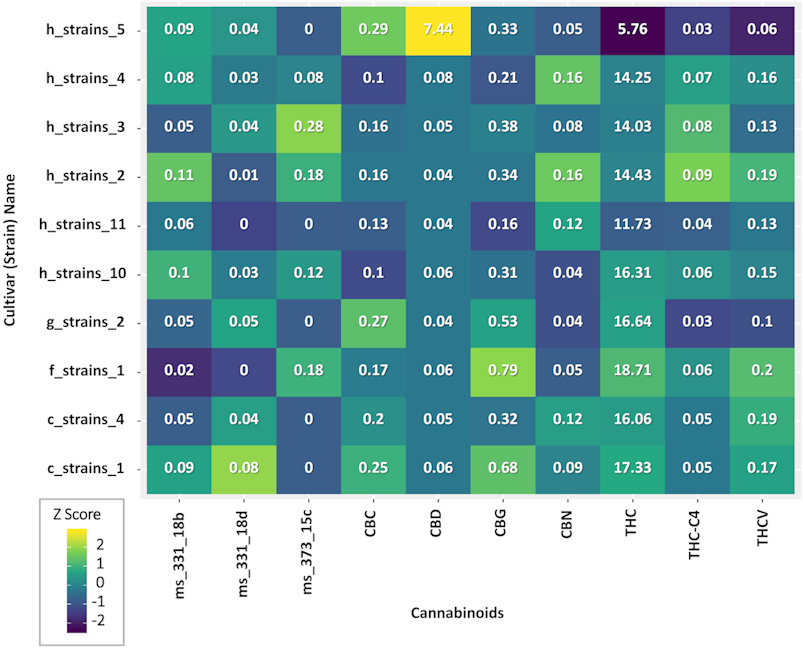 Figure 2.
Cannabinoids Relative Dose in the Most Frequently Consumed Cultivars.
Colors on the graph represent the scaled cannabinoid dose variations between cultivars; the numbers in each box represent the median concentration (%) of the specific cannabinoid within each cultivar.
CBC, cannabichromene; CBD, cannabidiol; CBG, cannabigerol; CBN, cannabinol; THC, Δ-9-tetrahydrocannabinol; THC-C4, tetrahydrocannabinol-C4; THCV, tetrahydrocannabivarin.