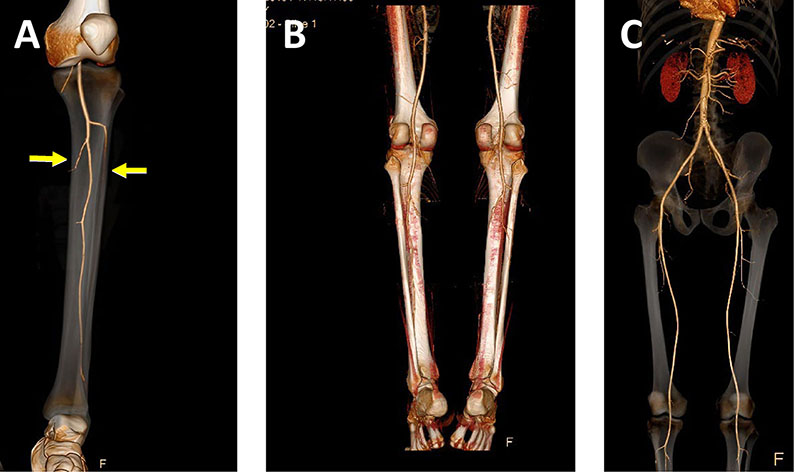 Figure 2.
Computed Tomography Angiography of Thromboangiitis Obliterans (TAO)–like Vasculopathy.
The patient's CTA revealed severe vasculopathy of the lower legs with bilateral arterial occlusion of the anterior and posterior tibialis (arrows), without distal reperfusion (A). There were no signs of atherosclerosis, and the proximal vessels were normal (B, C). These imaging findings resembled TAO.
Image quality enhanced for publication using AI Image Upscaler (Zyro.com).